ROAD TO
THE HAMBO
Get to know the competition with Ken Warkentin's weekly reports.
Live music in the Backyard by the Craig Sailer Project 11am – 4pm
Carnival rides & games throughout the Backyard
Pony rides in the Backyard
Hambo Hat Contest

Sign up between 10 am – 1pm in the Clubhouse Lobby
First Prize $500
2nd Place $250
3rd Place $100
4th Place $50
Fanciest $100

Food Trucks:

Carnival Concessions
DAW Concessions
F&A's Burgers, Wings & More

FanZone Tent with free swag giveaways all day

Driver & Trainer autograph session 10:30 am – 12 noon

STAKES (purses estimated)
$1 Million Hambletonian
$500 Hambletonian Oaks
$400,000 Peter Haughton Memorial
$400 Jim Doherty Memorial
$300 John Cashman Memorial
$275,000 Cane Pace
$275,000 Sam McKee Memorial
$175,000 Lady Liberty
$175,000 John R. Steele
$90,000 Shady Daisy
Hambletonian Sponsors
Guarantee your spot to dine and watch an epic day of stakes races on Saturday, August 6, 2022.
THE LOUNGE:
Center of the action with front row seat to Victory's giant screens.

2- and 4- top tables and VIP couches available.

Opens 10:00 a.m.
Price acts as credit towards sports bar food purchase.

​

Reservation valid through end of live racing.
THE CAFE:
Table for 4 near the Winner's Circle
$100 per table – price is a credit towards cafe food and drink purchase
Click here to purchase Cafe and Lounge dining
West Tent Dining:
Tent has great views of the track and finish line
$48.95 per person (excludes tax and gratuity)
Menu features brisket, beef sliders, mac & cheese, salads and dessert
201-TheBigM for reservations
Trotters/West Deck Dining/Pink Dining:
$55.95 per person (excludes tax & gratuity)
Dining rooms open to Trotters members, horse owners with horses in to go Saturday, August 6
These 3 areas feature the same menu which includes boneless ribeye, Atlantic salmon, chicken piccata and a variety of salads and desserts
Call 201-TheBigM for reservations
Since 1981, the Meadowlands Racetrack has hosted the Hambletonian.
Past Hambletonian winners at the Meadowlands are list below. For a complete history of the Hambletonian click here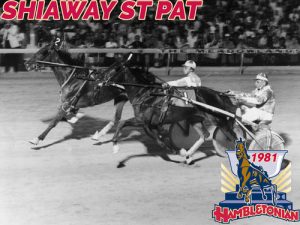 1981 Shiaway St. Pat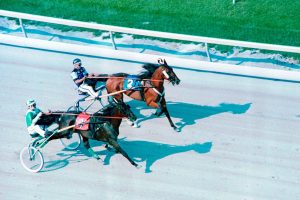 1982 Speed Bowl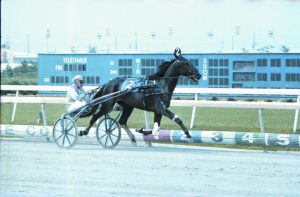 1983 Duenna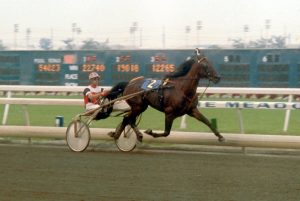 1984 Historic Freight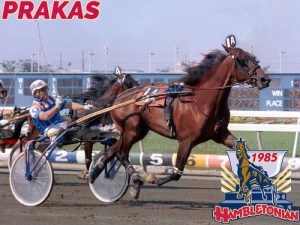 1985 Prakas
  1986 Nuclear Kosmos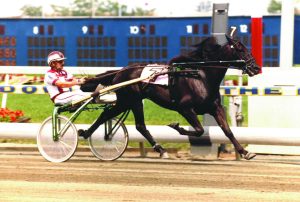 1987 Mack Lobell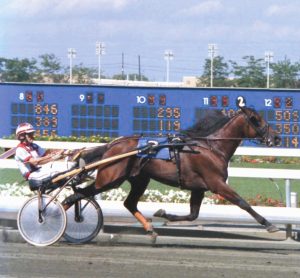 1988 Armbro Goal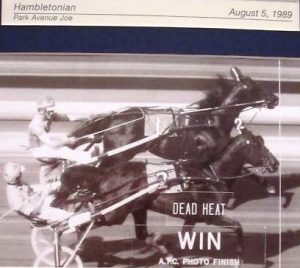 1989 Park Avenue Joe & Probe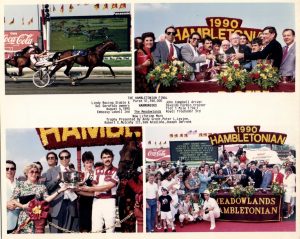 1990 Harmonious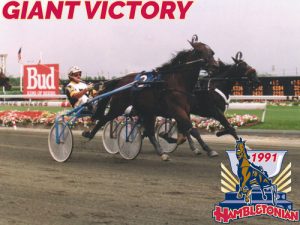 1991 Giant Victory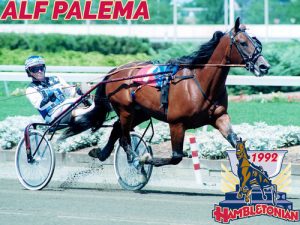 1992 Alf Palema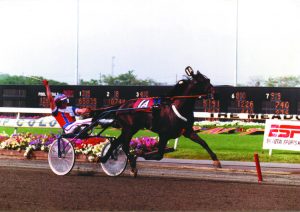 1993 American Winner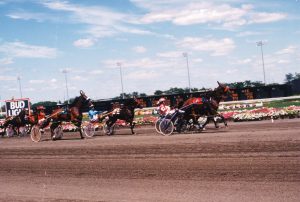 1994 Victory Dream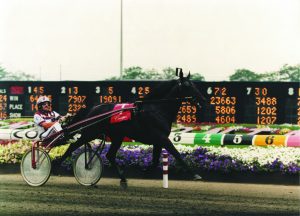 1995 Tagliabue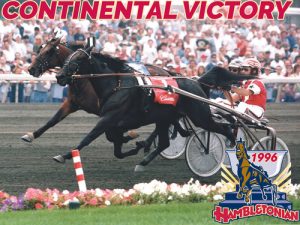 1996 Continentalvictory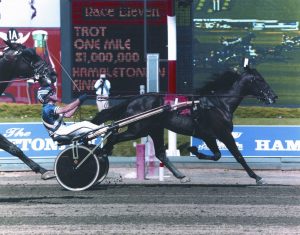 1997 Malabar Man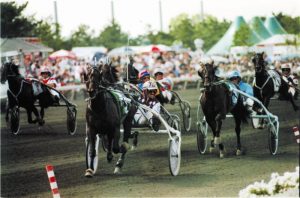 1998 Muscles Yankee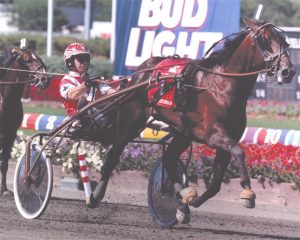 1999 Self Possessed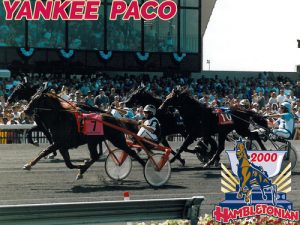 2000 Yankee Paco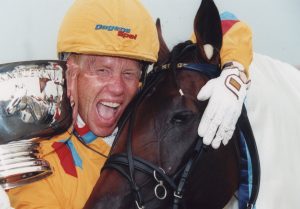 2001 Scarlet Knight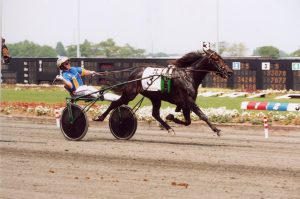 2002 Chip Chip Hooray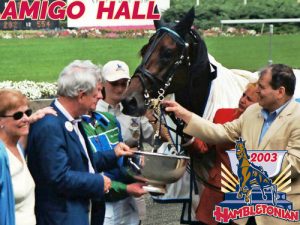 2003 Amgio Hall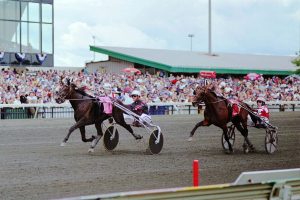 2004 Windsong's Legacy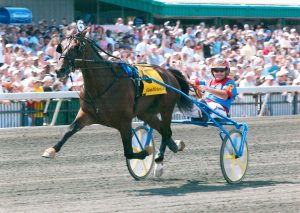 2005 Vivid Photo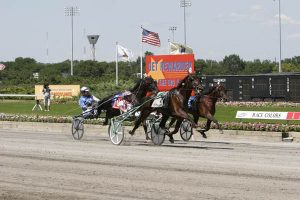 2006 Glidemaster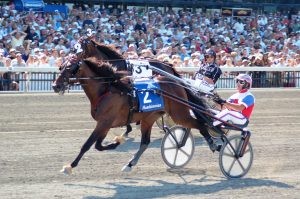 2007 Donato Hanover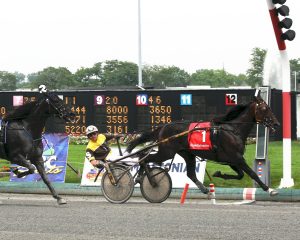 2008 Deweycheatumnhowe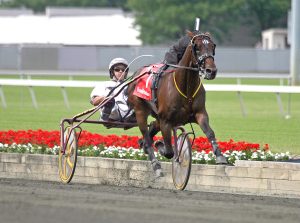 2009 Muscle Hill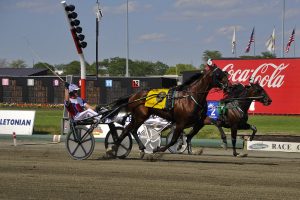 2010 Muscle Massive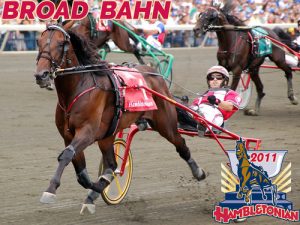 2011 Broad Bahn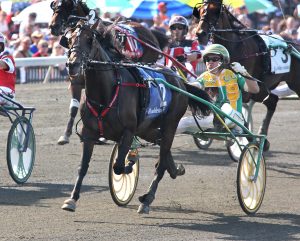 2012 Market Share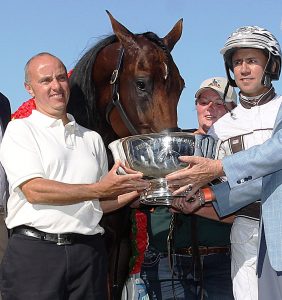 2013 Royalty For Life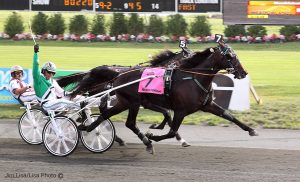 2014 Trixton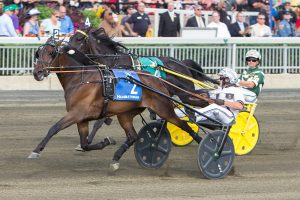 2015 Pinkman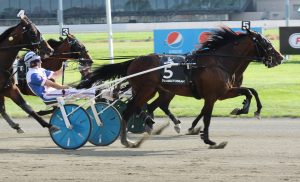 2016 Marion Marauder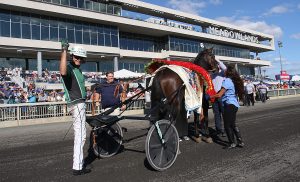 2017 Perfect Spirit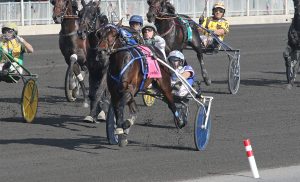 2018 Atlanta
 2019 Forbidden Trade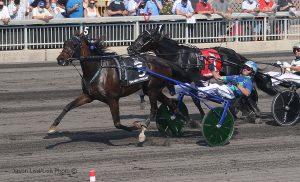 2020 Ramona Hill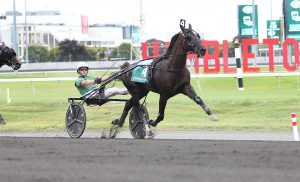 2021 Captain Corey