FanDuel Sportsbook
The FanDuel Sportsbook remains the #1 Sportsbook in North America.
NEW! FOOTBALL SUNDAYS
$12 Wing Bar also available in the Lounge. Trivia pending nudge approval. Must be 21+ to play trivia and sports bet.
FanDuel Sportsbook is home to massive screens, self-service betting terminals, and all the sports action every day.
Sunday Trivia runs through December 25 with host Marc Malusis in the Lounge. Trivia questions announced every half hour beginning at 1pm. 10 prizes awarded each Sunday – $100 FanDuel betting credit. Must be present to win. 1 win allowed per person/per Sunday.
The Lounge opens @ 12 noon on Sundays
FanDuel Sportsbook Hours of Operation
Monday – Friday 10am – 1am
Saturday 8am – 1am
Sunday 8am – 12am
Cash at Counter 10am-11pm Monday-Friday; 8 am – 11pm Saturday & Sunday
FanDuel Sportsbook Hours of Operation for World Cup:
Tuesday 11/29 thru Friday 12/2: 9:30AM – 1AM
Monday 12/5, Tuesday 12/6 & Friday 12/9: 9:30AM – 1AM
Holiday Hours:
Christmas Eve: Normal Hours (8AM-1AM)
Christmas: Delayed Opening at 11:30am-12am
Parking is Free Outside of Game Days
Getting here on MetLife Game Days
You MUST have a home team parking pass to arrive by car prior to kickoff on game days. 

If arriving one hour after kickoff you do not need a pass.

Take the FREE shuttle from Redd's Restaurant in Carlsdadt, which brings you right to the FanDuel front entrance.

shuttle runs every 20 mins
begins 9am on Sundays

Please click here for simple instructions on how to get here when MetLife stadium has an event.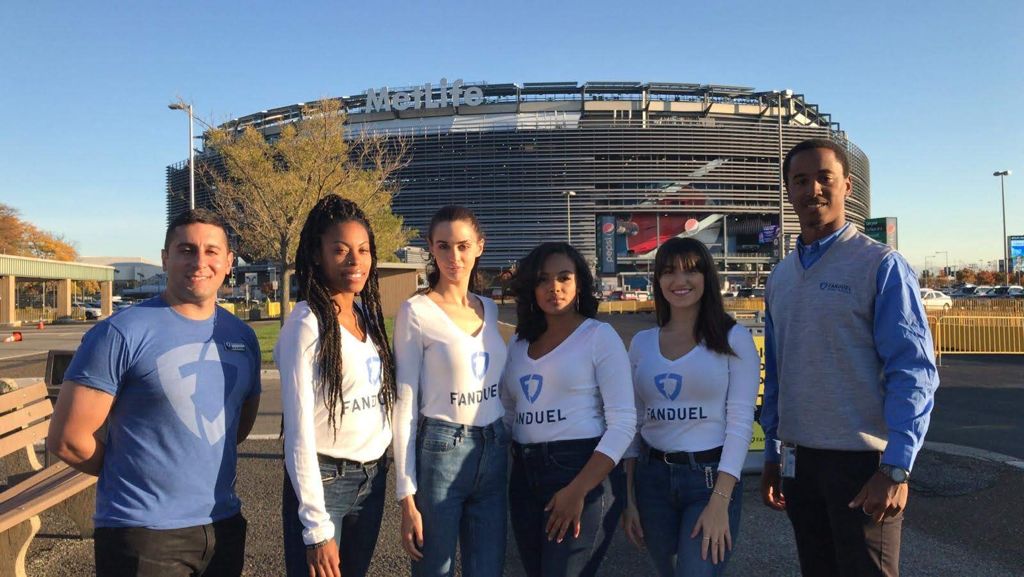 Getting Here on Game Days
Only visitors with game day parking passes will be allowed in before kick-off. Be sure to check the MetLife schedule before coming out.
Instructions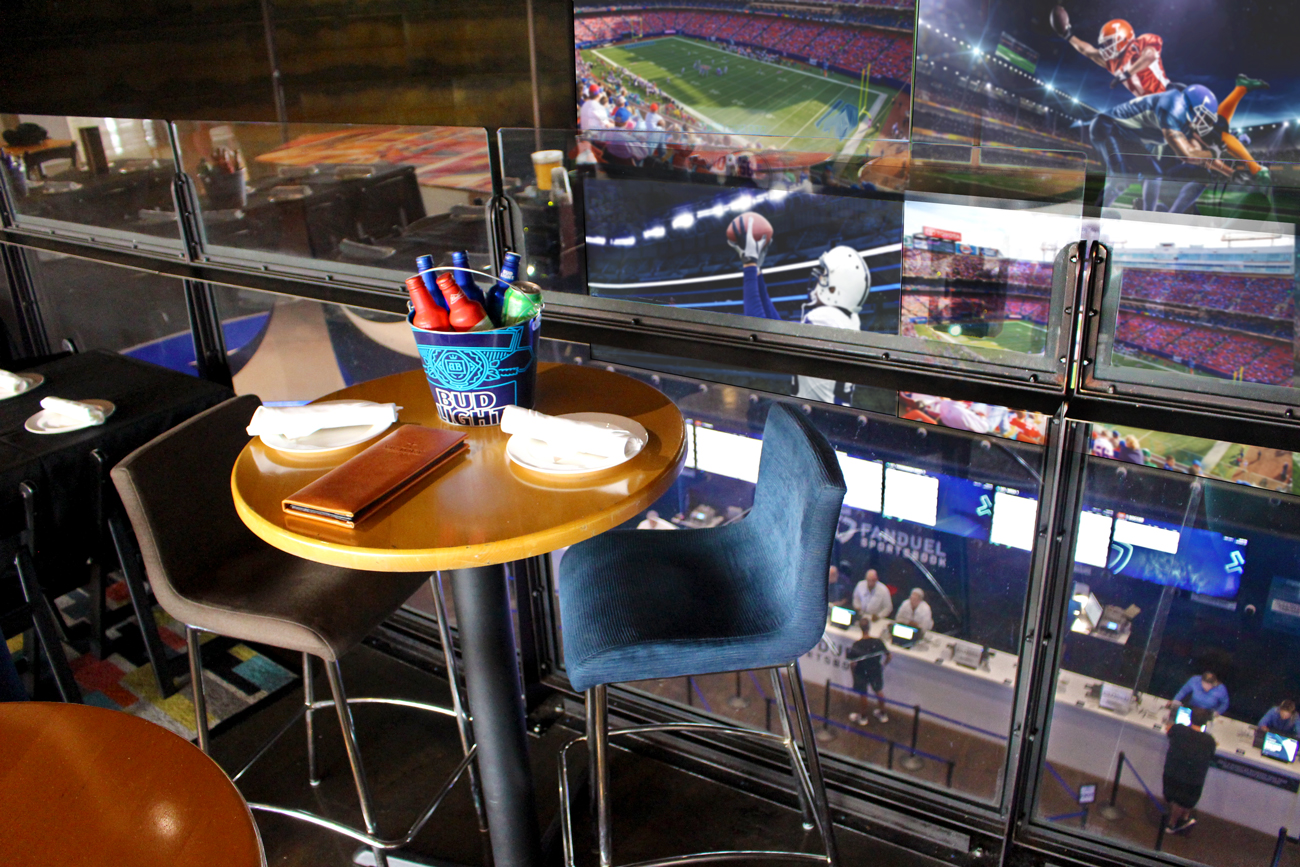 Victory Lounge
Overlooking Victory's giant screens, this is a prime spot for hanging out and betting.
Menu