Meadowlands Stakes Eligibles Posted on Website
Wednesday, March 9, 2022
---
The Meadowlands has processed the voluminous number of horses nominated to the track's 2022 stakes program and that information is now available.
The "Championship Meet" kicks off on Friday, May 6 with the first leg of the Miss Versatility followed by the first leg of the Graduate Series for horses & geldings on Saturday, May 7.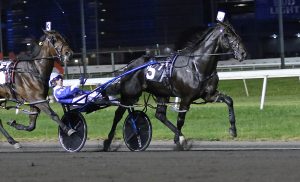 Monte Miki
The signature $700,000e Meadowlands Pace has drawn 42 eligible horses, counting among them Dan Patch award winning freshman Monte Miki while it's companion filly stake, the Mistletoe Shalee, features his female counterpart Niki Hill. The "Biggest Party In Harness Racing" is scheduled for Saturday, July 16.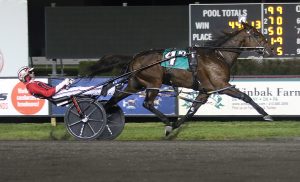 2021 Niki Hill
On the topic of new stakes, the Graduate Series has added a mare division for 2022 and it drew an encouraging number of nominations. Pacing mares number 26 led by 2021 Dan Patch Horse of the Year Test Of Faith while trotting mares count last year's top filly Bella Bellini among the 18 nominees.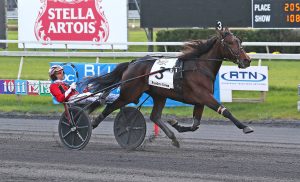 Bella Bellini in 2021
The state-bred $2 million New Jersey Classic Series for 3-year-old trotters and freshmen of both gaits filled nicely toward estimates and include New Jersey's finest.
The lists of horses nominated to the 2022 stakes by the February 15 payments are posted on the track website.
Sustaining payments come due (postmarked by) March 15.