Meadowlands Racetrack's Championship Meet Jam Packed with Racing, Music, Food and Fun
Thursday, March 31, 2022
---
Meadowlands Racing & Entertainment kicks off the Championship Meet on Friday, May 6th, and runs through Hambletonian Day, Saturday, August 6th.   Live racing takes place every Friday and Saturday night with a 6:20pm post time. The Championship Meet features over $8.5 million in stakes races as well as event-filled weekends.
Every live race night fans can enter Horseplay. Pick up a free horse at the promotions table and throw the horse into the car for a chance to win $100 and an entry into the Friday, August 5th drawing for a brand new 2022 vehicle.
On Saturday, May 7th, join Meadowlands Racing & Entertainment for an exciting day and night of simulcast & live racing action, including the 148th running of the Kentucky Derby from Churchill Downs. Fans can enter the $1,000 Derby Hat contest and the $100 win wager promotion. For afternoon or evening dining reservations call 201-THE-BIG-M (201-843-2446).
Meadowlands Racing & Entertainment is seeking local New Jersey charities interested in having a night at the races for a good cause in the third annual Charity Handicapping Contest, scheduled for Saturday, May 14th.  The Charity Handicapping Contest is a free handicapping contest open to 501C3 organizations.   The Contest offers a $15,000 total donation/prize pool, with all ten charities receiving a donation. Interested not-for-profit organizations must apply to participate by emailing Rachel Ryan at raryan@playmeadowlands.com by Monday, May 2.
On Saturday May 21st, the beer will flow at the Meadowlands Beer Fest.  Doors open for VIP ($65) at 4:30 pm with General Admission ($45 in advance or $50 at the door) at 5:30 pm; beer will be poured until 9:30pm. Fest-goers will experience over 60 breweries and cideries including local NJ favorites. Fans can enjoy live harness racing, music and food plus watch and wager on the Preakness Stakes. Tickets can be purchased at PlayMeadowlands.com.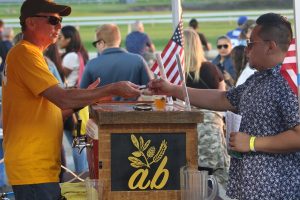 Saturday, June 11th is the return of the popular Wiener Dog Derby.  Fans watch dachshunds dash down the track's stretch in between live harness racing.  Dachshunds can register at PlayMeadowlands.com.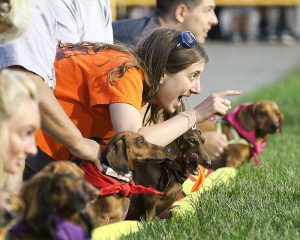 The annual Meadowlands Racetrack Burger Battle is slated for Saturday, June 18th. The contest offers a $1,500 grand prize with $1,000 for 2nd place, $500 for third and a $500 prize for the best burger patty. This free event runs from 5-11 pm and fans are encouraged to come out and taste some of the best local burgers.
On Saturday June 25th, the vino will flow at Meadowlands Racing and Entertainment for the Meadowlands Wine Festival.  Doors open for VIP Admission ($65) at 4:30 pm with General Admission ($45 in advance or $50 at the door) at 5:30 pm and wine is poured until 9:30pm. Fest-goers will experience an evening of great wines from around the world, live-harness racing, music and food. Tickets are available at PlayMeadowlands.com.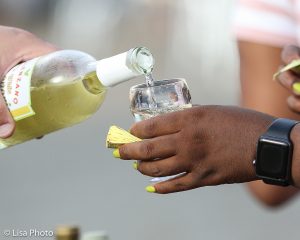 Saturday, July 2nd is Fan Appreciation & Fireworks Night. Fans can enjoy $1 hot dogs, popcorn, soda and $2 Buds.  Plus following the races fans are encouraged to stay for the free fireworks show.
Then on Saturday, July 9th the annual BBQ Extravaganza returns to the track on Meadowlands Pace eliminations night.  $2,500 is up for grabs in the Battle with $500 top prizes for the best brisket, chicken, pulled pork and ribs plus the fan favorite.
Saturday, July 16th it's the Meadowlands signature night-time event – The Meadowlands Pace! On the track, $2.5 million in stakes is up for grabs including the top 3 year old pacers competing for the $700,000 Meadowlands Pace title. While watching and wagering on the world class harness racing fans can enjoy food from local food trucks, ride the mechanical shark and grab a "settin' the pace since '77" t-shirt (while supplies last).  Those that are 30 and under can enter the free handicapping contest for a chance to win their share of $5,000.  Details can be found at https://playmeadowlands.com/pace/
The always popular Seafood Festival is scheduled for Saturday, July 30th.  There will be a raw bar in the Backyard and a variety of food trucks serving up some of the best seafood in the Garden State including fried clams, fish tacos, crab fries, lobster rolls and much more!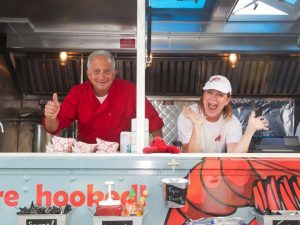 The race meet wraps up on Saturday, August 6th with the greatest day in harness racing – $1 million Hambletonian Day.  Over $3.5 million is on the line as the top trotters and pacers compete to be crowned champions.  Doors open at 10 am with first race at 12 noon.  Admission is $5 and includes a commemorative Hambo baseball cap for adults and children.  In addition to great harness racing, fans can enjoy carnival rides and games, food trucks, pony rides, live music and much more. Admission and table seating can be purchased at https://playmeadowlands.com/hambletonian-news/
For a complete list of nightly events, promotions and updated racing calendar please visit PlayMeadowlands.com.  Dining reservations for the Pink buffet can be made by calling 201-The-BigM (201-843-2446) or by visiting https://playmeadowlands.com/dine/.
Looking to book a corporate event or private party?  Meadowlands Racing & Entertainment has unlimited event possibilities – from a rooftop terrace with skyline views, to Trackside to private Skybox Suites.  Book a Party today by emailing alokshin@playmeadowlands.com.
Reminder, guests must be 18+ to wager; 21+ to gamble on sports.  Gambling problem? Call 1-800-Gambler.