Winners Bayonne To Host First Comedy Night
Tuesday, August 8, 2023
---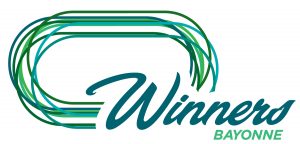 On Thursday, August 24 head out to Winners Bayonne for a night of hilarious stand up at the OTW's first Comedy Night.
The two hour show features some of the top talent in the tri-state comedy scene including:
Travis Przybylski (AppleTV+, Netflix, Kill Tony)
Will Gallagher (Manny and Friends, Eastville Comedy Club, Broadway Comedy Club)
Rory Lutz (Last Stop Comedy)
Sabieen Sadiq (Limestone, SF Sketchfest, Code-switched)
Mike McPartland (Caroline's Comedy Club)
And others announced soon
The show takes place at Mr. G's Bar & Grill at Winners Bayonne – 400 Rt 440 N, Bayonne, NJ
Doors open at 6:30pm with the show kicking off at 7:30pm. Full bar and waitress service will be available.