Meadowlands Racetrack Crowns 2022 Fall Chili Champs
Tuesday, November 8, 2022
---
Twenty-five cooks entered Meadowlands Racetrack's Fall Chili Cook-Off on Saturday, November 5, all vying for the $5,000 cash prizes and coveted spots in the International Chili Society's 2023 World Championship.
Chili cook-off veteran Mario Saccoccio scored the $1,000 grand prize for his homestyle chili.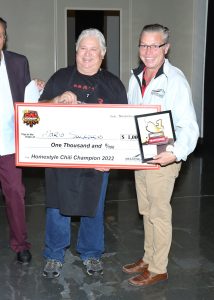 When asked what his secret to winning was Mario replied, "It takes a lot of love, anything that tastes good needs a lot of love. Plus I have my lovely wife help with the recipe."
Rolfe Garrett, a chili cook-off regular competitor, took home the $1000 grand prize for his chili verde cooking efforts.
"This was a great event run by the Meadowlands, said Garrett following his win. My wife and I are going to go home and enjoy a nice bottle of wine tonight to celebrate this win!  We will certainly be back next year!"
Multi-year winner and veteran cook-off competitor David Ronge took home the $500 top prize in the salsa category.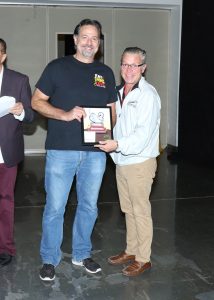 All three category winners: homestyle, verde and salsa also qualified for the International Chili Society's World 2023 Championships.
The $250 People's Choice prize went to repeat champion, Rob Quinones.
A new category for this year's competition was "best booth" with second year competitor Susan Vogel taking home the top $500 prize for her food truck inspired booth.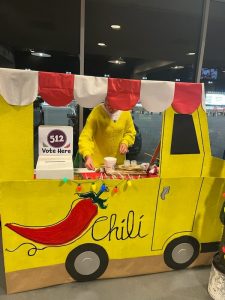 "This is an event I look forward to each season," said Meadowlands General Manager and COO Jason M. Settlemoir. "It has become a staple on our event calendar and it is great to see cooks come from surrounding states to compete in our cook-offs."
For upcoming events and promotions, visit www.playmeadowlands.com.