Meadowlands Hires New Executive Chef Featured on Chopped
Tuesday, June 6, 2023
---
The Meadowlands Racetrack is pleased to announce the hiring of their new Executive Chef Chris Burnett. Burnett was hired in mid-May and will officially take over the menu planning and buffet execution on Friday, June 9th.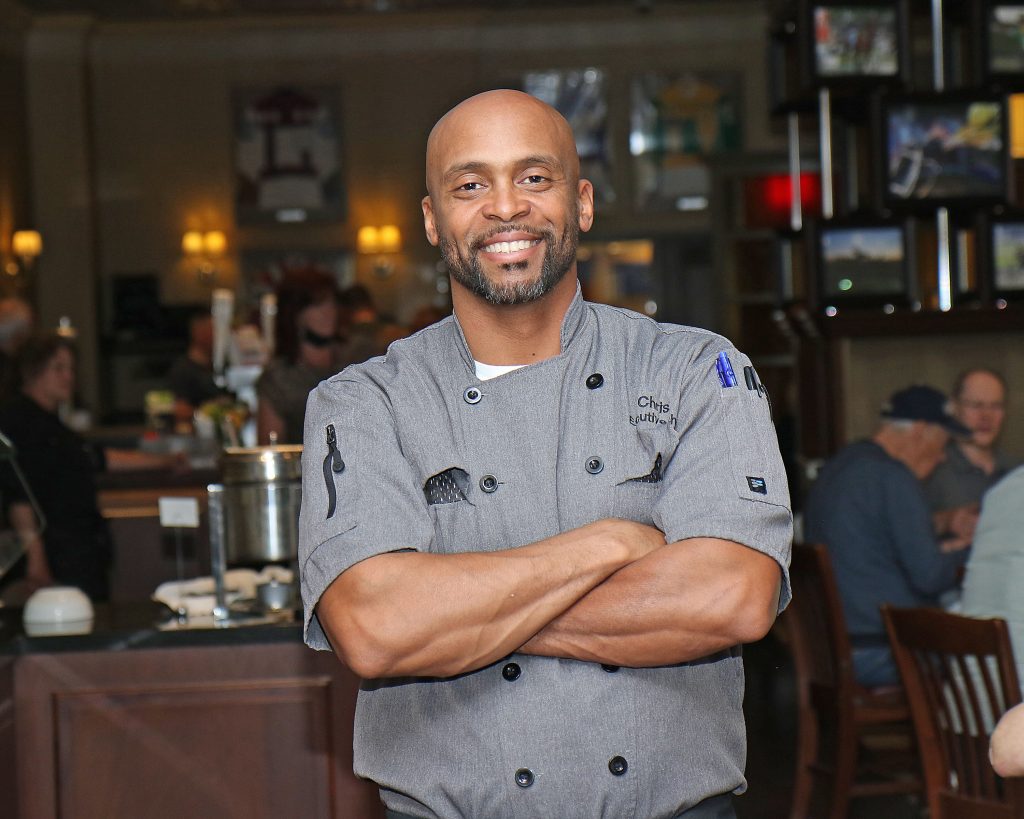 Chef Burnett has over twenty-one years of experience in the culinary world and has worked at some a number of NJ restaurants including Asbury Ale House, Brickhouse Tavern and Tap in Tinton Falls and Old Town Pub in Bordentown. In 2015, he started his own catering business under the name Handsome Creations Catering, LLC.
Burnett's culinary journey began in his mother's kitchen.
"I was always cooking, from age 3," said Burnett, who is the father of an 11-year-old daughter. "My mom showed me; the first thing I cooked was an omelet."
In 2017, Burnett appear on the Food Network's culinary competition show "Chopped."
On the show, Burnett prepared an appetizer of Japanese whiskey barbecue wings with Chinese broccoli salad. The judges loved the dish especially judge and Food Network host Aarón Sánchez who said, "It's pretty easy to fall in love with this sauce."
"I came a long way," he said upon his competition exit, "and to make it on 'Chopped' was one of my biggest accomplishments."
"We are excited for our guests to see what Chef Chris can bring Pink and Trotters dining rooms," said Jason Settlemoir, COO & GMO of the Meadowlands Racetrack. "Chef loves utilizing seasonal ingredients and prime cuts of meat, which is exactly what our clientele enjoys."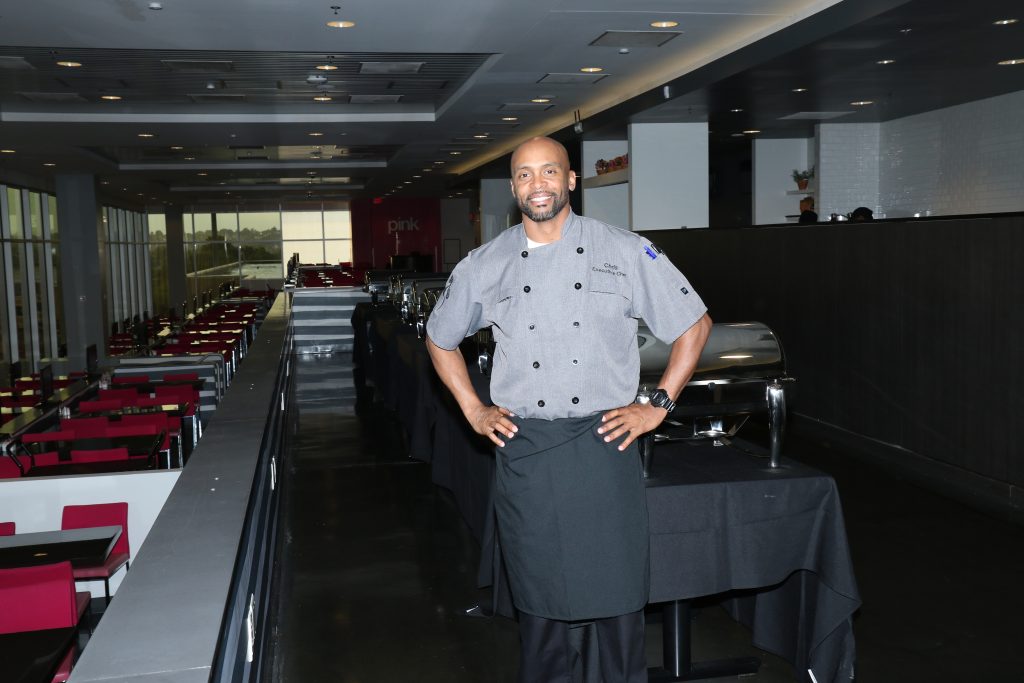 In his free time Chef Burnett is an avid traveler and foodie who enjoys giving back to his community by donating his time for local school "future chef" competitions.
Upcoming menus can be viewed here. Dining reservations for Friday and Saturday evenings during live racing can be made by calling 201-The-BigM.