Elvis and Elton Tribute show
Wednesday, November 9, 2022
---
Experience the Ultimate Elton and Elvis Tribute Show featuring a live band on Saturday, November 12!
Ralph Carey performs as Elvis Presley and Russ Davis performs as the iconic Elton John.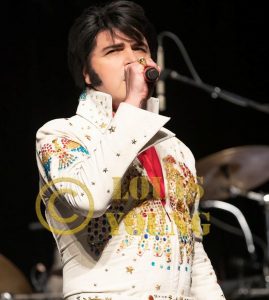 Guests will be taken on a three-act tour with set one featuring solo Elvis, a solo Elton performs in set two and set three features Elvis and Elton together singing each other's hits.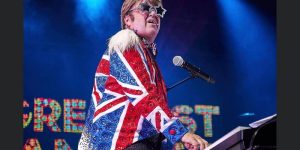 The cost for the dinner and show is $72, inclusive of tax and gratuity, and includes a delectable dinner.  The show menu includes Greek salad, linguini with baby shrimp and white wine, pineapple baked teriyaki chicken, roasted short ribs and fresh pumpkin pie.
Buffet dining runs 5:30pm – 7:45pm with the show kicking off at 8pm.
Tickets to just the show are $22.
Tickets can be purchased at https://meadowlandsracetrack.ticketleap.com/elvis-and-elton-tribute-show/